Il 17 Maggio 2016 la Commissione Europea ha annunciato il lancio della nuova FET Flagship in Quantum Technologies (nell'ambito del Programma Quadro di ricerca Horizon 2020), un programma di ricerca decennale che vedrà il coinvolgimento di tutti gli Stati Membri con un investimento complessivo di un miliardo di euro a partire dal 2018.
La richiesta alla Commissione Europea ed agli Stati Membri di sostenere una Flagship per le tecnologie quantistiche è stata avanzata attraverso il Quantum Manifesto, condiviso da oltre 3.600 tra ricercatori, imprenditori e rappresentanti delle istituzioni con l'obiettivo di posizionare l'Europa all'avanguardia nelle sfide tecnologiche emergenti a livello mondiale. Nei prossimi mesi si proseguirà con la fase preparatoria coordinata da uno High level expert group indipendente nominato dalla Commissione.

L'Italia può assumere un ruolo di assoluta rilevanza nell'ambito della Flagship grazie alle eccellenze scientifiche presenti sul territorio nazionale. Il contributo italiano alla preparazione della Flagship è stato garantito grazie ad un importante investimento da parte del CNR e del MIUR pari a 1,5 milioni di euro all'ERANet QuantERA, il consorzio partecipato da più di 25 agenzie nazionali.


La partecipazione italiana alla Flagship è coordinata dal CNR, su incarico del Ministro dell'Istruzione, dell'Università e della Ricerca, Stefania Giannini con l'obiettivo di contribuire alla valorizzazione delle eccellenze scientifiche italiane nel settore e sostenere con efficacia le ricadute su settori industriali di fondamentale importanza per lo sviluppo competitivo del paese.
I pilastri della Quantum Flagship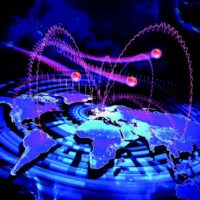 QUANTUM COMMUNICATIONS
will help protect the increasing amounts of citizens' data transmitted digitally, for instance health records and financial transactions. A typical implementation of quantum networks uses single photons. If anything intercepts a single photon it will be noticed, meaning that with quantum technology we can achieve the most secure form of communication known, impossible to intercept without detection. For point-to-point communication, this is already on the market today and will be developed further into a quantum internet.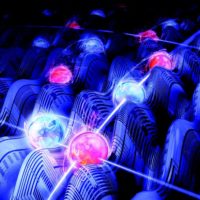 QUANTUM SIMULATIONS
Closely related to quantum computers are quantum simulators. They will be key to the design of new chemicals, from drugs to fertilisers for future medicine and agriculture, and of new materials, such as hightemperature superconductors for energy distribution without losses. Some quantum simulators are specialised quantum computers. Others imitate the idea of a wind tunnel: while there, small models are used to understand the aerodynamics cars or planes, some quantum simulators use simple model quantum systems (such as an array of single atoms) to understand systems that would be even more difficult to experiment with.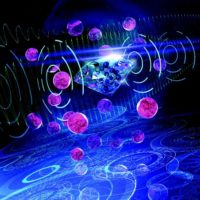 QUANTUM SENSING & METROLOGY
In addition to Quantum Communication, Quantum sensors will arguably be the basis for the first applications of Quantum Technologies. They provide the most accurate measurements and will drastically increase the performance of consumer devices and services, from medical diagnostics and imaging to high-precision navigation, to future applications in the Internet of Things. Quantum sensors use similar technologies as quantum computers and networks: they detect the tiniest disturbances because they are based on e.g., single electrons, the smallest possible charges and magnets. Quantum metrology uses quantum sensors to define the standards for e.g. time-keeping or electrical measurements.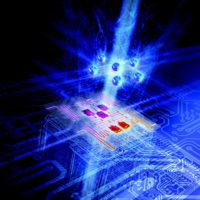 QUANTUM COMPUTING
Quantum computers will make enormous computing power available to solve certain problem classes. They are built from "quantum bits" (individual atoms, ions, photons or quantum electronic circuits) and exploit superposition and entanglement, to solve problems we could never solve otherwise. That includes, for example, processing vast amounts of data faster than ever before to search databases, solve equations, and recognise patterns. They may even have the potential to train artificial intelligence systems, e.g. for digital assistants that help doctors to diagnose diseases and suggest the most promising therapy, or to optimise the routes of all cars in a city simultaneously to avoid traffic jams and reduce emissions.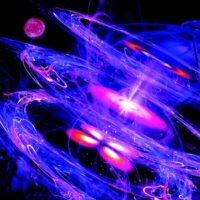 QUANTUM BASIC SCIENCE
The area of Basic Science will cover the research and development of basic theories and components, addressing a foundational challenge of relevance for the development of quantum technologies in at least one of the four areas that have been mentioned previously (Quantum Communications, Quantum Simulations, Quantum Sensing and Metrology as well as Quantum Computing) to improve the performance of the components or subsystems targeted in those areas.
Commissione Gruppo di Esperti
1. Prof. Dr. Jürgen Mlynek (Chair), Humbold University
2. Prof. Dr. Rainer Blatt, University of Innsbruck
3. Prof. Dr. Vladimir Bužek, Slovak Academy of Sciences
4. Prof. Dr. Tommaso Calarco, University of Ulm
5. Prof. Per Delsing, Chalmers University of Technology
6. Prof. Elisabeth Giacobino, CNRS, Laboratoire Kastler-Brossel
7. Prof. Maria Chiara Carrozza, Scuola di Studi Avanzati di Sant'Anna
8. Prof. Eugene Simon Polzik, Niels Bohr Institute
9. Dr. Maria Luisa Rastello, National Institute of Metrological Research (INRIM)
10. Prof. Dr. ir. Wim Van Saarloos, The Netherlands Organisation for Scientific Research NWO – Foundation for Fundamental Research on Matter
11. Prof. Dr. Lluis Torner, IFCO – The Institute of Photonic Sciences
12. Prof. Ian Walmsley, University of Oxford – Department of Physics
Membri Industriali del Gruppo di Esperti
1. Paolo Bianco (Airbus Difesa e Spazio)
2. Dr. Markus Matthes (ASML)
3. Dr. Cyril Allouche (Atos SE)
4. Dr. Fabio Cavaliere (Ericsson)
5. Dr. Grégoire Ribordy (ID Quantique SA)
6. Sig. Jaya Baloo (KPN)
7. Dr Graeme Malcolm (M-Squared Laser)
8. Dr. Michael Bolle (Robert Bosch GmbH)
9. Dr. Norbert Lütke-Entrup (Siemens AG)
10. Dr. Guido Chiaretti (ST Microelectronics)
11. Daniel Dolfi (Thales)
12. Dr. Iñigo Artundo Martinez (VLC Photonics SL)
Comitato Italiano
Il coordinamento delle attività di definizione della roadmap italiana è affidato ad uno steering committee presieduto dal Presidente del CNR, Massimo Inguscio e composto da: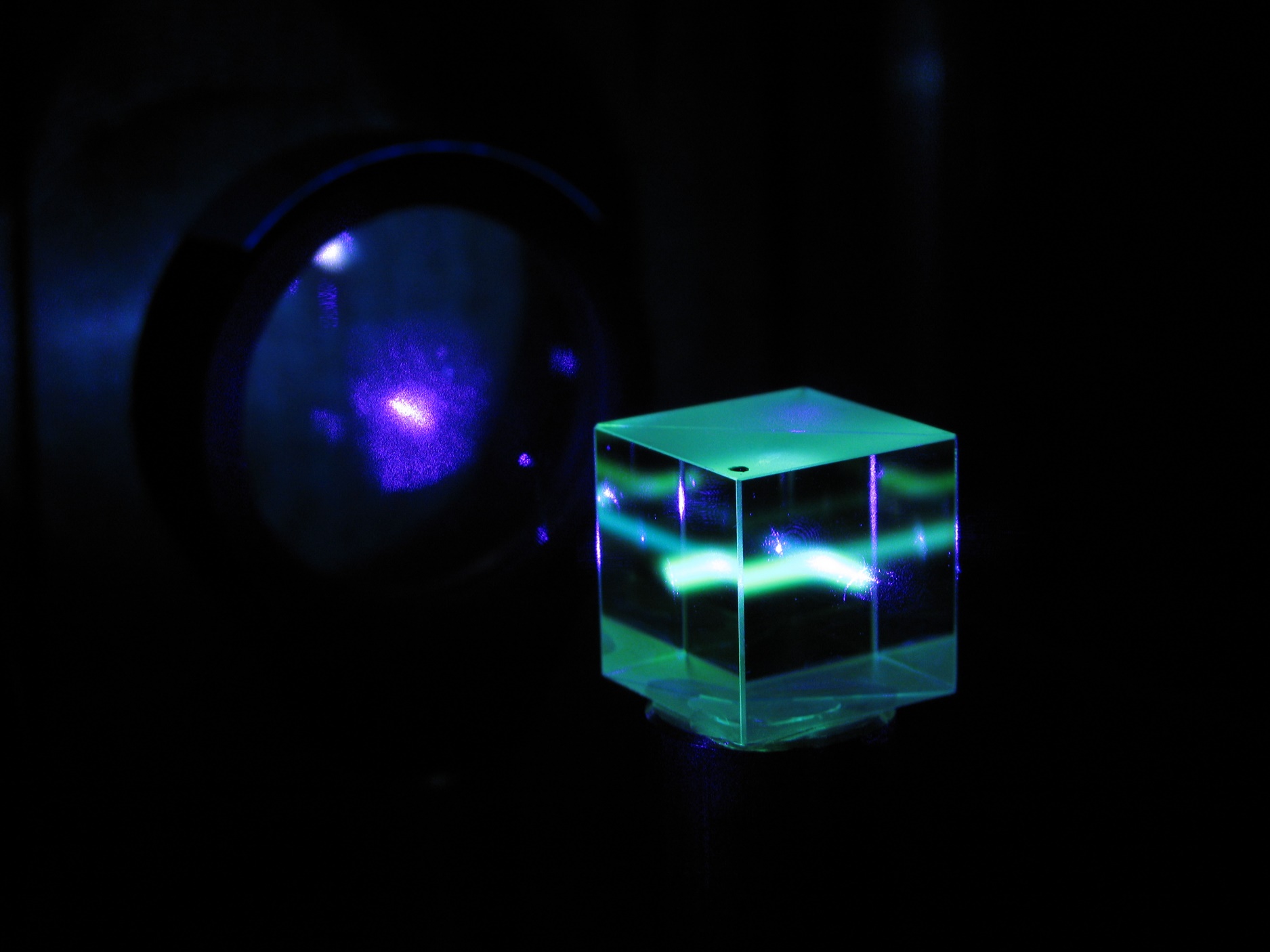 Fabio Beltram
Giuseppe Bianco
Maria Chiara Carrozza*
Francesco Saverio Cataliotti
Marco Conti
Paolo Mataloni
Saverio Pascazio
Maria Luisa Rastello*
* membri del Commission Expert Group on Quantum Technologies – High Level Steering Committee

Il progetto Qombs ha come obiettivo quello di creare una piattaforma di simulazione quantistica fatta di atomi ultrafreddi in reticoli ottici opportunamente configurati. La piattaforma quantistica consentirà la progettazione di una nuova generazione di laser a cascata quantica. Questa simulazione quantistica aprirà la strada allo sviluppo di dispositivi a semiconduttore con caratteristiche nuovissime, come l' emissione di luce non classica, l'entanglement tra i modi comb e la generazione parametrica di pattern comb lontani dalla frequenza di emissione centrale. Parallelamente, tale simulazione quantistica consentirà di migliorare le attuali prestazioni dei laser a cascata quantistica (QCL) e delle strutture di quantum well per il rilevamento di fotoni. La fase di ricerca e analisi della piattaforma di simulazione, sarà seguita dalla caratterizzazione e dalla produzione di dispositivi innovativi pronti per essere immessi sul mercato.

Il consorzio del progetto riunisce istituti di ricerca che hanno una competenza di spicco nella fisica degli atomi ultrafreddi, dell'ottica quantistical e aziende che sono già leader del mercato dei QCL e QCL-comb.